HGF has the potential to save patients around the world who suffer from intractable diseases
About Us
We bring breakthrough HGF protein based therapies to patients suffering from intractable diseases
Kringle Pharma is a late clinical-stage biopharmaceutical company focused on research and development of regenerative medicines. We are currently conducting clinical trials of recombinant human HGF ("HGF protein"), a regenerative drug candidate, for several intractable, mainly rare, diseases.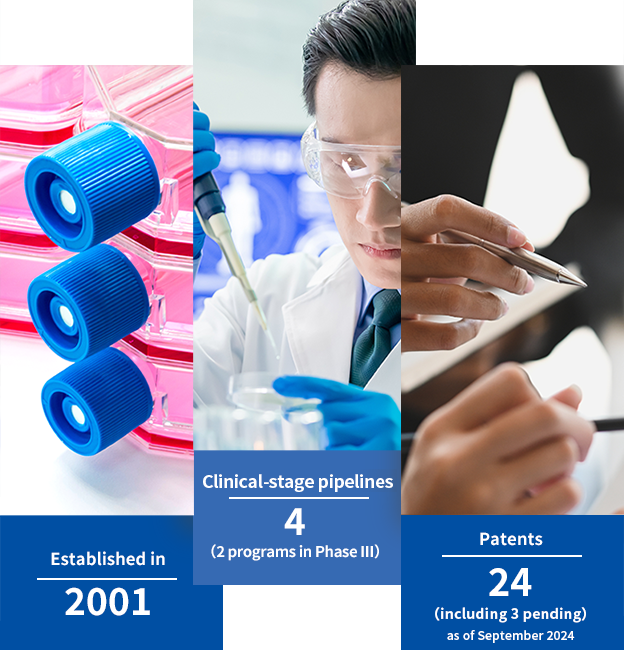 Research & Development
Platformer of HGF regenerative therapeutic agents
HGF is an endogenous protein that has multiple biological effects, notably protective, regenerative, and repairing functions in tissues and organs. Kringle Pharma's strength lies in its well-established system to manufacture pharmaceutical-grade HGF protein. Based on this platform, Kringle Pharma is promoting development of therapeutic drugs for intractable diseases.